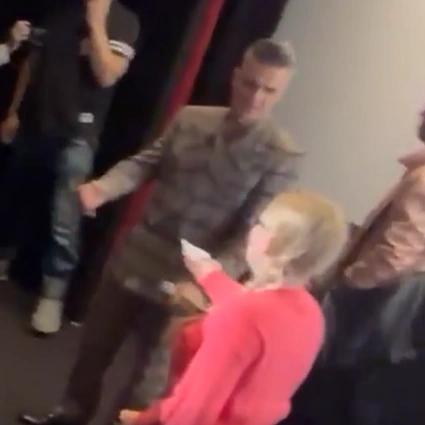 Dolby Atmos Playback + Q&A (2022)
My friend Helen won a competition and took me as her +1. I was allowed to ask my question as part of the interview, complimented Rob on his suit while he sat almost next to me and I handed a personal note to him.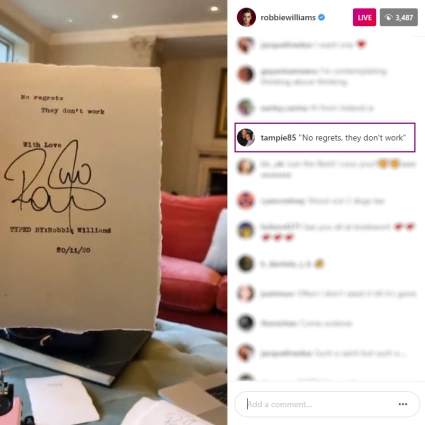 No Regrets (2020)
In one of his Instragram live sessions, Robbie asked for one good lyric to type with his typewriter. He chose my suggestion
Meet & Greet (2019)
After 20+ years a dream came true; a meet & greet!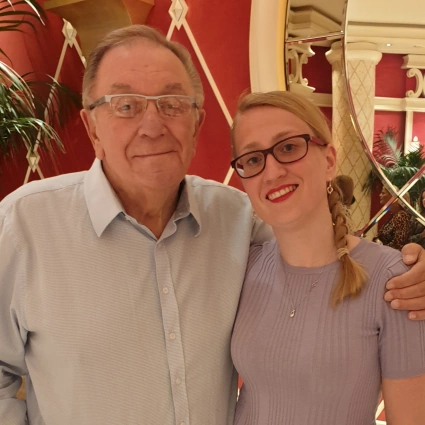 Pete Conway (2019)
I met Robbie Williams' dad: Pete Conway.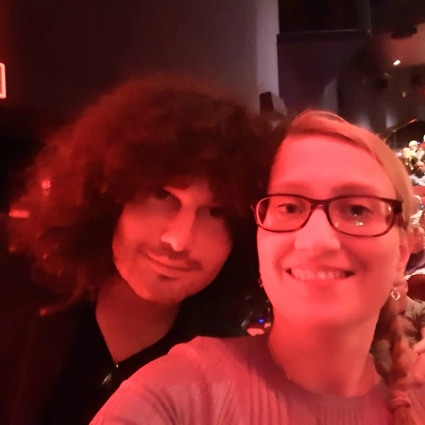 Flynn Francis (2019)
I met one of Robbie's songwriters and producers: Flynn Francis.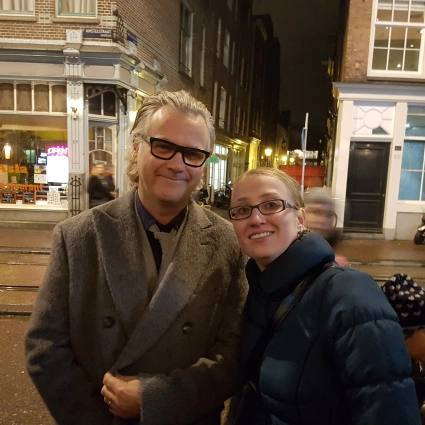 Guy Chambers (2016)
I met Robbie's main songwriter: Guy Chambers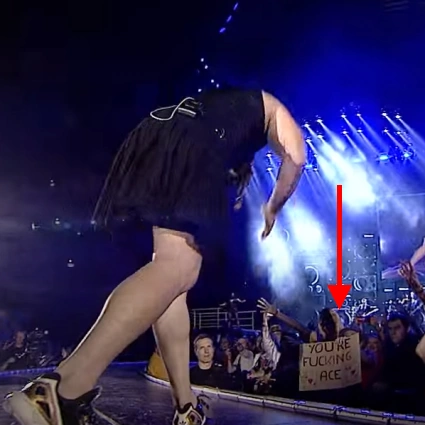 Krakow (2015)
Robbie sees my sign and takes a bow to say thank you.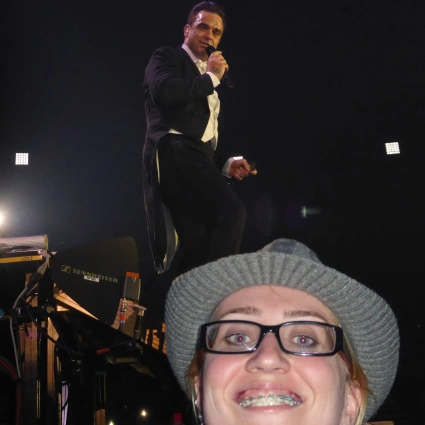 Belfast (2014)
Amazing picture, taken by my husband!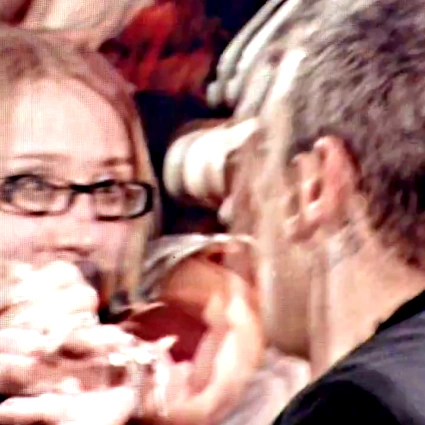 Take That (2011)
The first time I saw Robbie up close; he walked past the barriers and this was shown on the big screen!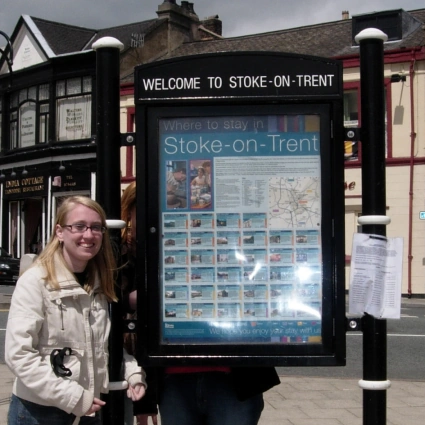 Stoke-on-Trent (2006)
In 2006 I visited Stoke-on-Trent, where Robbie grew up.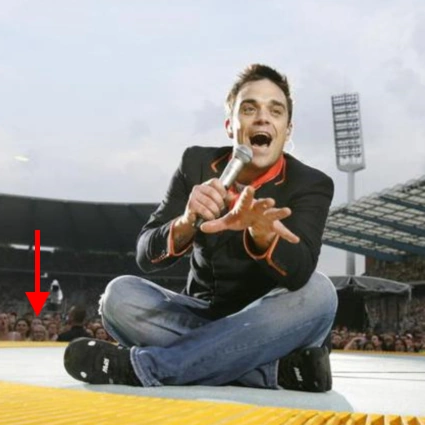 Brussels (2006)
My first picture 'with' Robbie.